Available Nationwide Services
All services are performed and held in strict privacy and confidentiality. Client names and/or information are absolutely not released without prior written client authorization.
Financial Statements
Client books and records are reviewed and Financial Statements are prepared and issued to the client according to the most recent Generally Accepted Accounting Principles (GAAP) or Other Comprehensive Basis of Accounting (OCBOA). Our tax and accounting law library is state of the art, as we utilize internet sources, printed materials and computer research media. We subscribe to only the most accredited tax and accounting research services, which is updated on a regular basis. The level of service (Review, Compilation, etc) is determined by client needs and information available.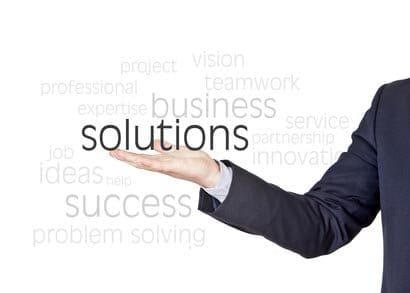 Bookkeeping Services & Training
Raw client information is entered and booked into a bookkeeping system with regular reports and bank reconciliations performed based on client needs and requests. This service is individually tailored to meet client specifications. On or off site training is available.
Payroll Services
The office of Wasilidas & Kulik CPA PC recommends

Complete Payroll Solutions. All clients will receive a free analysis of their payroll account and clients moving to Complete Payroll Solutions will receive special pricing. Paychex and ADP are also available. Please contact this office for more information.
Payroll Reports
For those who prefer to prepare their own payroll, quarterly and annual payroll report filings are prepared from client information. We will be glad to handle the reporting end of the process.
Tax Returns
We prepare individual (Form 1040), Fiduciary/Trust (Form 1041), Partnership and LLC (Form 1065), Corporation (Form 1120), S Corporation (Form 1120S) and Employee Benefit Plans (Form 5500). We can prepare form 1040X (Amended individual) to change a prior year individual return that has already been filed and must be changed for some reason. All returns are prepared from client information and gathered via office conferences, client books and records, or other client sources as deemed necessary. The various tax law library sources mentioned in the Financial Statements section above is utilized for tax return preparation research as well.
Business Valuations
We now perform valuations of closely-held businesses. This involves arriving at an opinion regarding the estimated value of an ownership interest in a business entity (company) as of a given point in time. These engagements are performed for a variety of reasons including:
Selling all or a partial interest of a business
Buying all or a partial interest of a business
Divorce
Gift, estate, inheritance, and income taxes
Other Consulting Services
Many clients simply wish to run expansion ideas, new business ventures or other ideas past us to see the tax implications or try to forecast various profit scenarios. We are happy to arrange conferences as necessary to fill every client need. After all, we are here "to serve the client".